Orders: End of May
May was busier than normal, hence the 2-part blog post reviewing the orders. Busy is always good in my books, so I can't complain.
I made cake balls and cake pops for graduation parties, clothing stores, and more! Keep reading to see how I ended May.
L+E Co. Cake Pops
L+E Co. is an adorable boutique in Germantown that sells adorable kids clothes and stylish clothes for women, too. The cake pops were chocolate, vanilla, and funfetti with fun colors on the outside. The pops were treats for a Mommy & Me Craft Shop they hosted.
Graduation Cake Balls
These chocolate, strawberry, vanilla cake balls went out to an incoming freshman at Wright State University after graduating from a Dayton-area high school. The cake balls had a white dip with gold sugar and a dark green dip with white flowers on top. These were a fun twist on the typical graduation party cake balls.
Church Group Cake Balls
Church groups love it when their members or leaders bring cake balls to a meeting. These chocolate and yellow cake balls were dipped in white with a blue drizzle to match the logo colors of the group.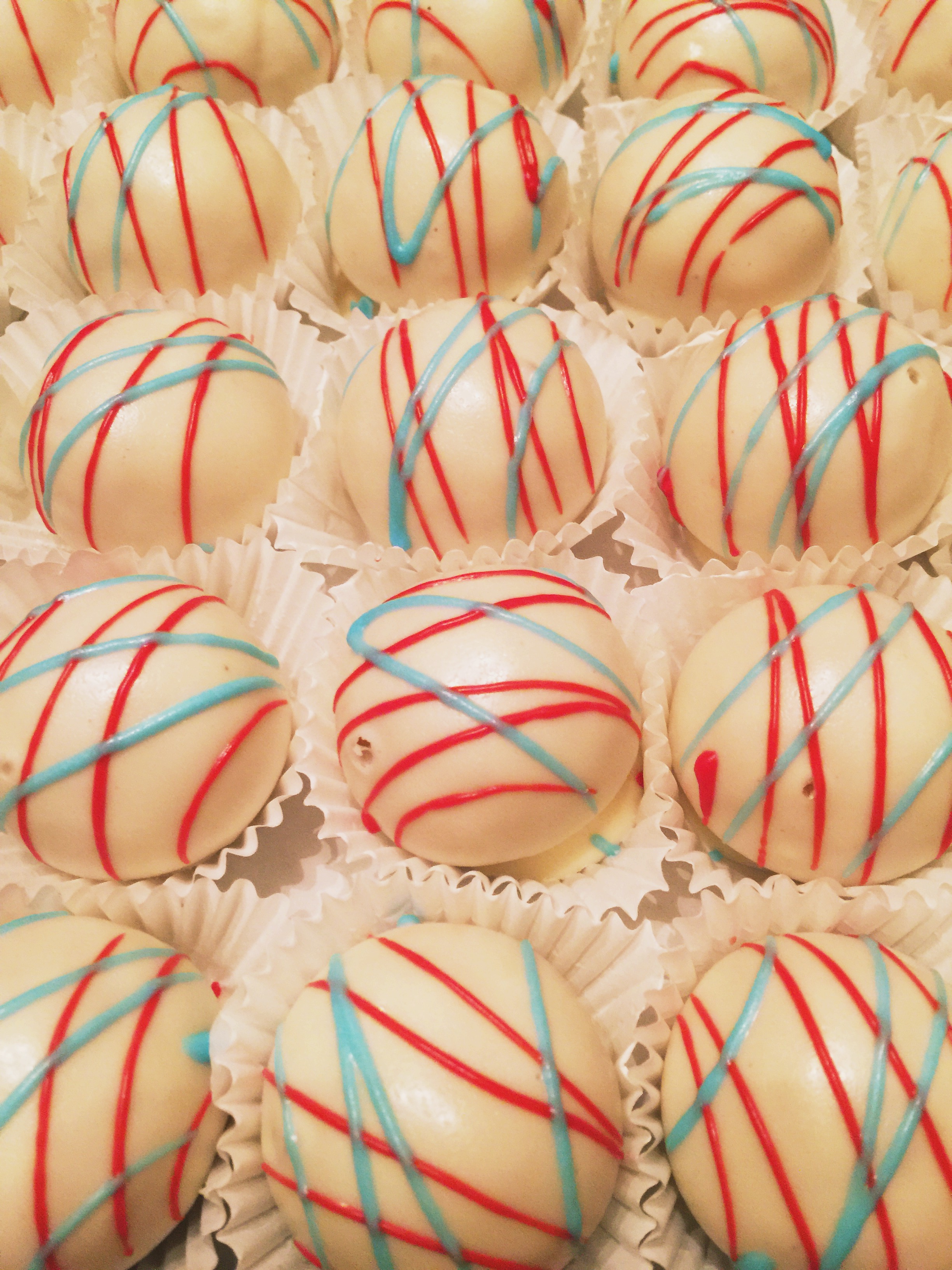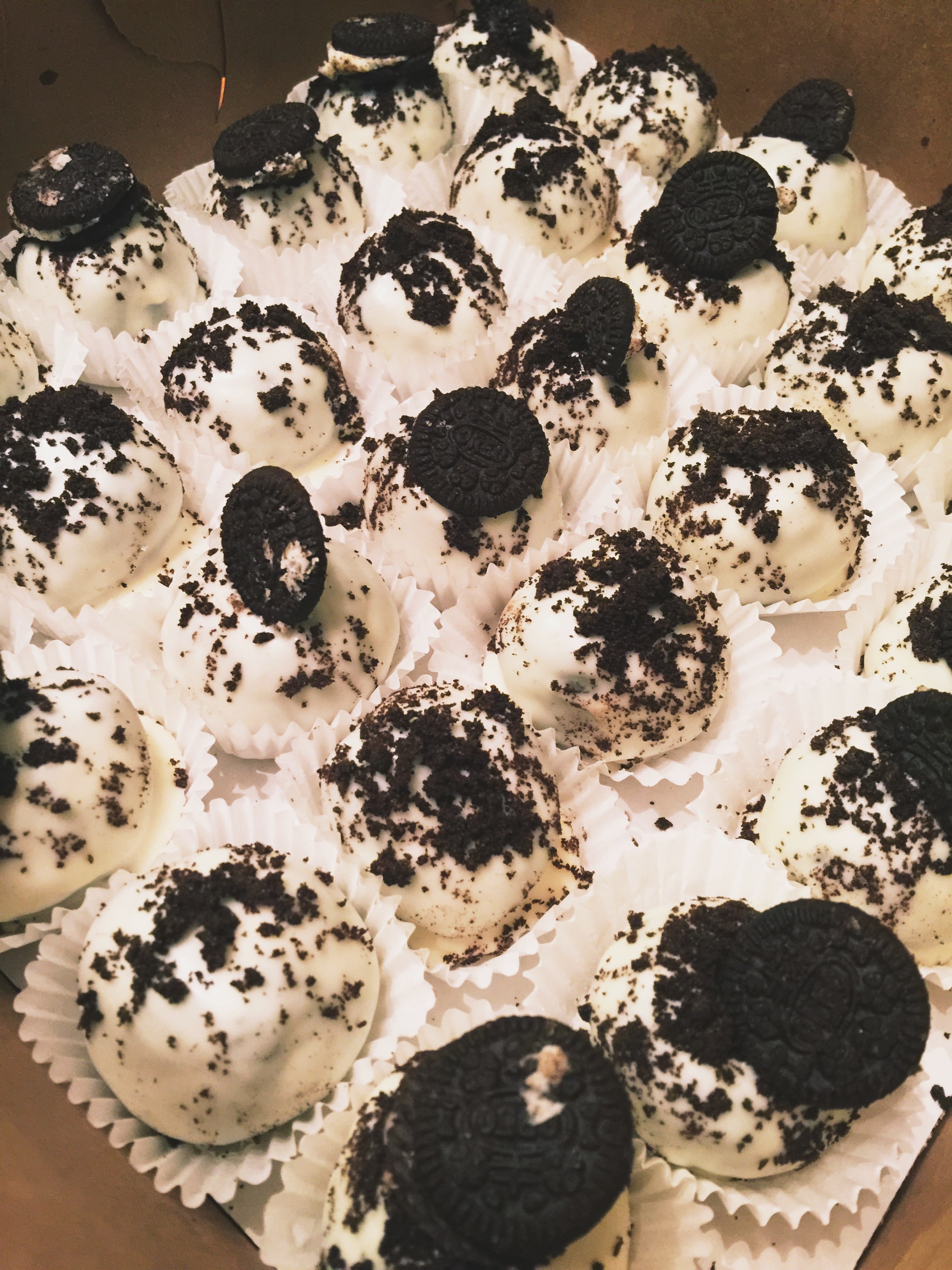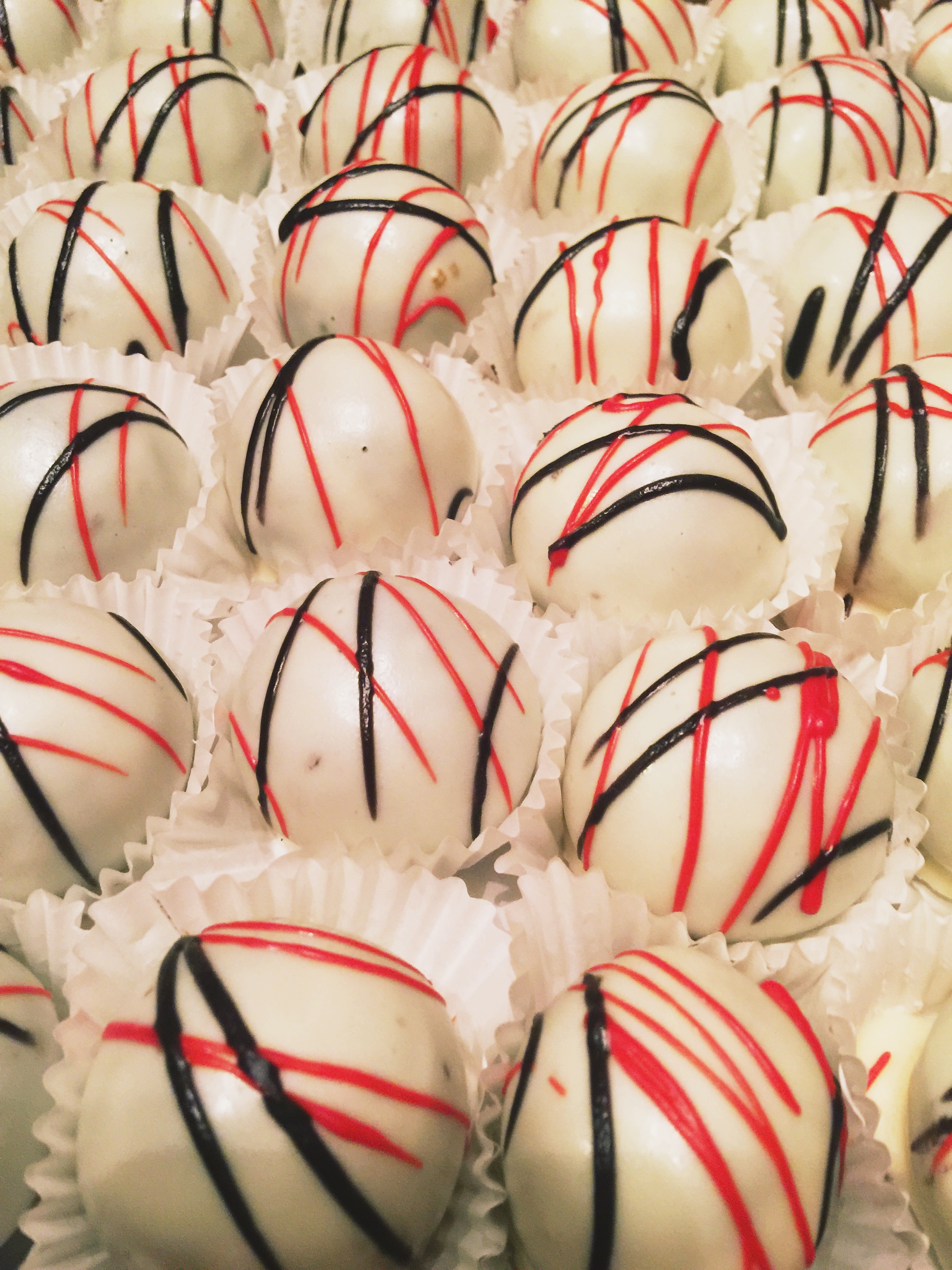 Kings High School Graduation Cake Balls and Oreo Truffles
I love being able to make cake balls for graduates of my alma mater, Kings High School. I love it even more when the family is so great. The chocolate cake balls were dipped in white with red and black drizzle for the new University of Cincinnati freshman. The vanilla cake balls were dipped in white with blue and red drizzle, which are the colors of KHS. To top the order off, I made Oreo cookie truffles topped with mini Oreo's and crushed Oreo's.
Graduation Cake Balls
I had the pleasure of making cake pops for ANOTHER Kings High School graduate for a joint graduation party near Cincinnati. The cake pops were red velvet, chocolate, and vanilla. Half the pops were dipped in grey and red with alternating drizzle for Ohio State University, and the other half were dipped in gold and maroon for Boston College.
Memorial Day Cake Balls
May ended with these 'Murican cake balls for a Memorial Day party in Cincinnati. The red velvet, vanilla, and chocolate cake balls were dipped in white with red and blue drizzle. Take your next cookout or dinner up a notch by ordering cake balls. Your guests will love it!
Don't forget I want to branch out into posting recipes for y'all to make at home! If you have anything you'd like me to try (or if you'd like to order), please send the idea or recipe to littlepinkbakeryohio@gmail.com or comment below and you might just see the recipe on this site soon!
If you haven't already, hop over here to read my first Behind the Bakery post and stay tuned for my next one coming soon!
If you'd like to see more pictures of my orders, visit the Facebook page (and give it a "Like" while you're there) or follow the bakery on Instagram.